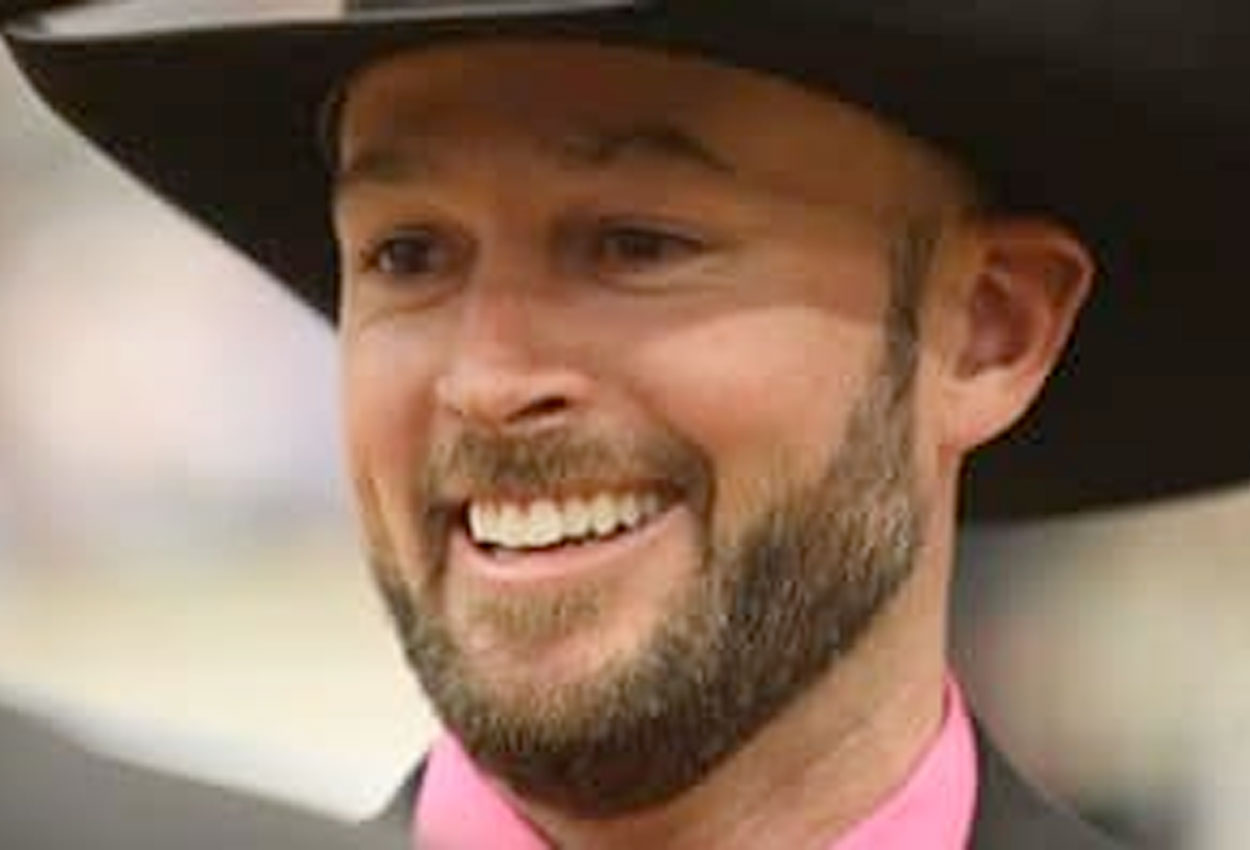 Dan James: International Horsemaster
He's no stranger to Road to the Horse. The crew loves him, the fans love him, let's just be honest, everyone loves the charismatic Australian horseman, Dan James! Since his very first appearance at Road to the Horse 2012, fans have had a front row seat to the colorful life of Dan James and his beloved grey 6666 Ranch bred gelding, fondly known as Swampy.
After winning his Road to the Horse World Championship title in 2012, as one half of Team Australia, James purchased his winning 6666 Ranch bred colt REMEMBER SUNSET and both have embarked on nothing short of an unbelievable journey. Thousands of horse lovers around the world have been left speechless by the unbelievable bond that has formed between Dan James and Swampy, obvious in their mesmerizing liberty demonstrations.
"For our Fifteenth Anniversary, we're bringing fans the best of the best from around the globe" proudly states Road to the Horse Owner/Producer, Tootie Bland. "Road to the Horse has been privileged to witness Dan James grow as a horseman, husband and father, and as a past Road to the Horse World Champion, there's no denying, Dan James is one of the greatest horseman of our time."
"I can't wait to be a part of such a milestone at Road to the Horse and help kick off the 15th Anniversary celebrations" states Dan James. "Road to the Horse has always been such a special event for me and I couldn't be more excited to return as a competitor in 2018."
Born in Queensland Australia on a small cattle farm, Dan James first began his lifelong passion with horses at six weeks old. The family milking goat would suffice until he got his first pony. Starting his first colt in his early teens sparked his hunger to understand more about the horse's thinking patterns. After studying at Longreach Pastoral College, James began traveling the world to gain a better understanding of the horse. James first traveled to Hokkaido, Japan, then to Celina, Texas, working for cutting horse trainer, Punk Carter.