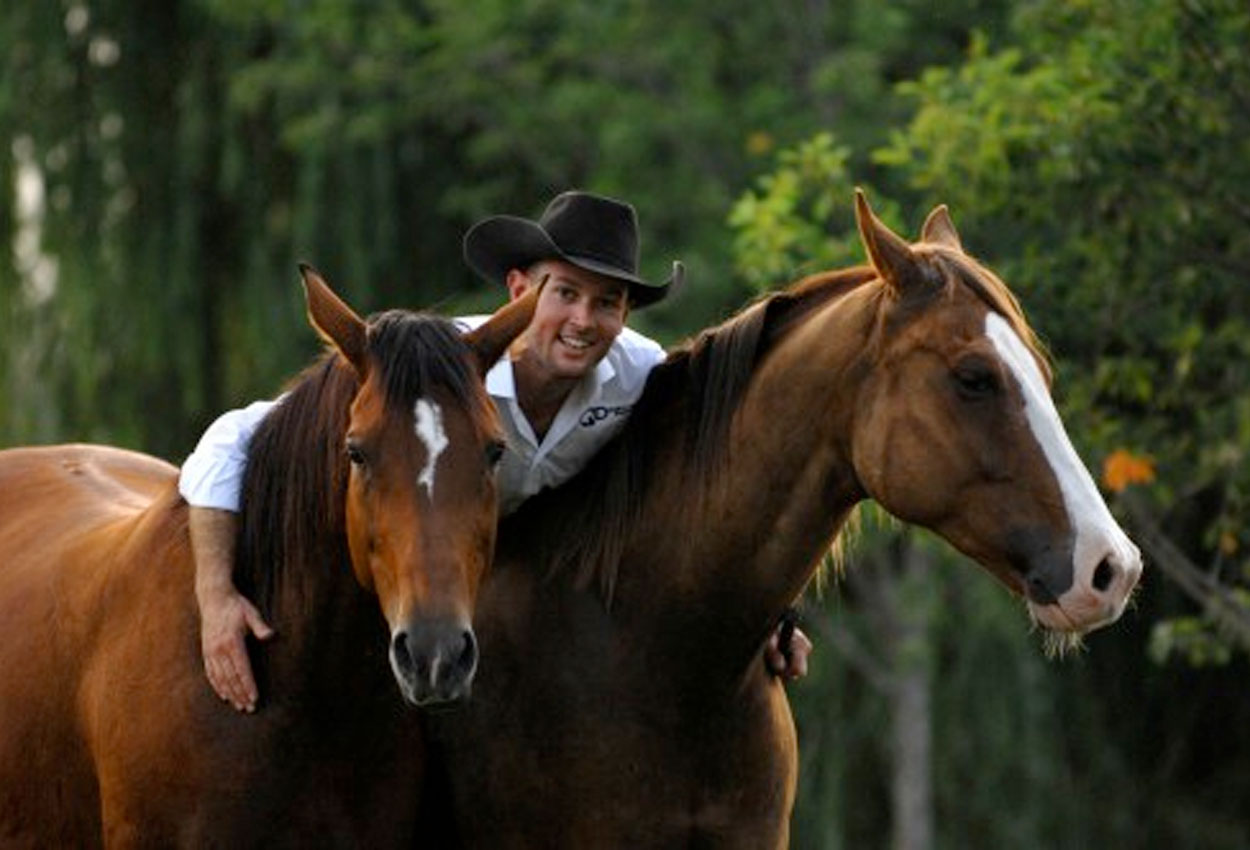 G'Day Mate — Down Under's Double Dan Horsemanship
Sideline News
written by Abby Westmark
Photos by Laura W. Donnell of Laura Whitney Photography
The lovely country of Australia has undeniably given us many wonderful things – the Sydney Opera House, the boomerang and the ever-gorgeous movie star Hugh Jackman. But it has much more to boast than just sand, sun, waves and fabulous accents; the land down under is also the home of Double Dan Horsemanship, the new sensation in natural horsemanship that is taking the world by storm.
I had the pleasure of speaking to Dan James, one of the two namesakes of Double Dan. He and his business partner Dan Steers joined their formidable forces under the Double Dan banner in 2008 at the El Caballo Spanish Horse Center in Wooroloo, Western Australia, conducting daring bareback demonstrations to entertain the guests on the ranch, or, as James calls it, "the station."
Although they started out as entertainment, taking their performing horses on the road all across Australia (and even to the TV show Australia's Got Talent,) Dan and Dan are all about the horsemanship. "We want to make the public aware of the possibilities with horses," said James.
And it's no wonder, considering his start in the equestrian world. Dan's first time in the saddle was at the ripe old age of 6 weeks, on his parents' small cattle farm in Queensland, Australia. When he was 10, he got his first pony, but he already had many years of experience under his belt – riding the family's milk goat! "I've always had a belief, a dream, seeing myself having a life that revolved around horses," James said.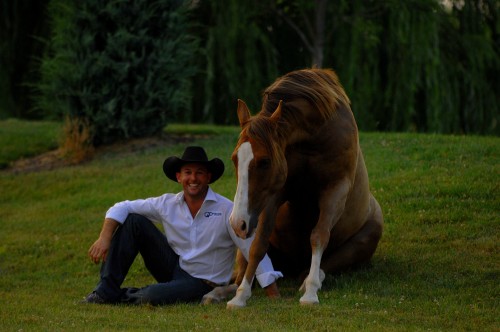 Due to their success in Australia, Double Dan has decided to expand stateside. James now lives in Lexington, Kentucky, where he is based out of Taylor Made Farm, a prominent thoroughbred breeding facility in Lexington. "There are lots of people here, big freeways," said James, when asked how he feels about America. "It's a very different lifestyle."
"We love being across here," continued James, referring to Lexington. "Everywhere you go is about the horse." Dan Steers, who is currently still in Australia, will be joining James in the states for a number of clinics and events and will eventually be making the jump to living in America along with his wife, veterinarian Pia Steers. But this doesn't mean that Dan and Dan will forget their roots down under.
"We have a responsibility to Australia. They've made such a big impact on helping us get where we're at," said James. "We've never had a small dream [about Double Dan.]" Double Dan was even invited to perform as part of the opening ceremonies for the World Equestrian Games 2010 and was one of the featured clinicians there.
Dan and Dan will be doing a number of clinics and events throughout the rest of the year and Sidelines highly encourages their readers to stop by and see Dan and Dan in action (Hugh Jackman's got nothing on them in the looks department!) You might even get the chance to talk to them and if you're lucky, the conversation might even end with a charming "G'day, mate!"