Body Control Under Saddle Level 1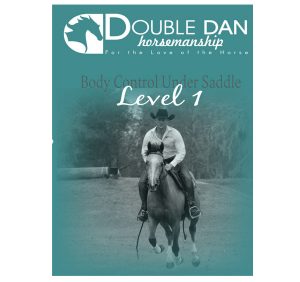 In Body Control Under Saddle Level 1, Dan James covers five main exercises, demonstrated both from the ground and under saddle with his beloved Swampy. These exercises are the core foundation for almost all Double Dan Horsemanship Clinics. Dan also gives a detailed discussion of the importance and correct position of a rider's legs, hands and feet.
The Double Dan Horsemanship program has been proudly influenced by some of the best trainers in the world including Craig Johnson, Josh Lyons, Heath Harris, Jim Anderson, and Kim and Yvonne Barteau.
Length: 1 hour 17 minutes