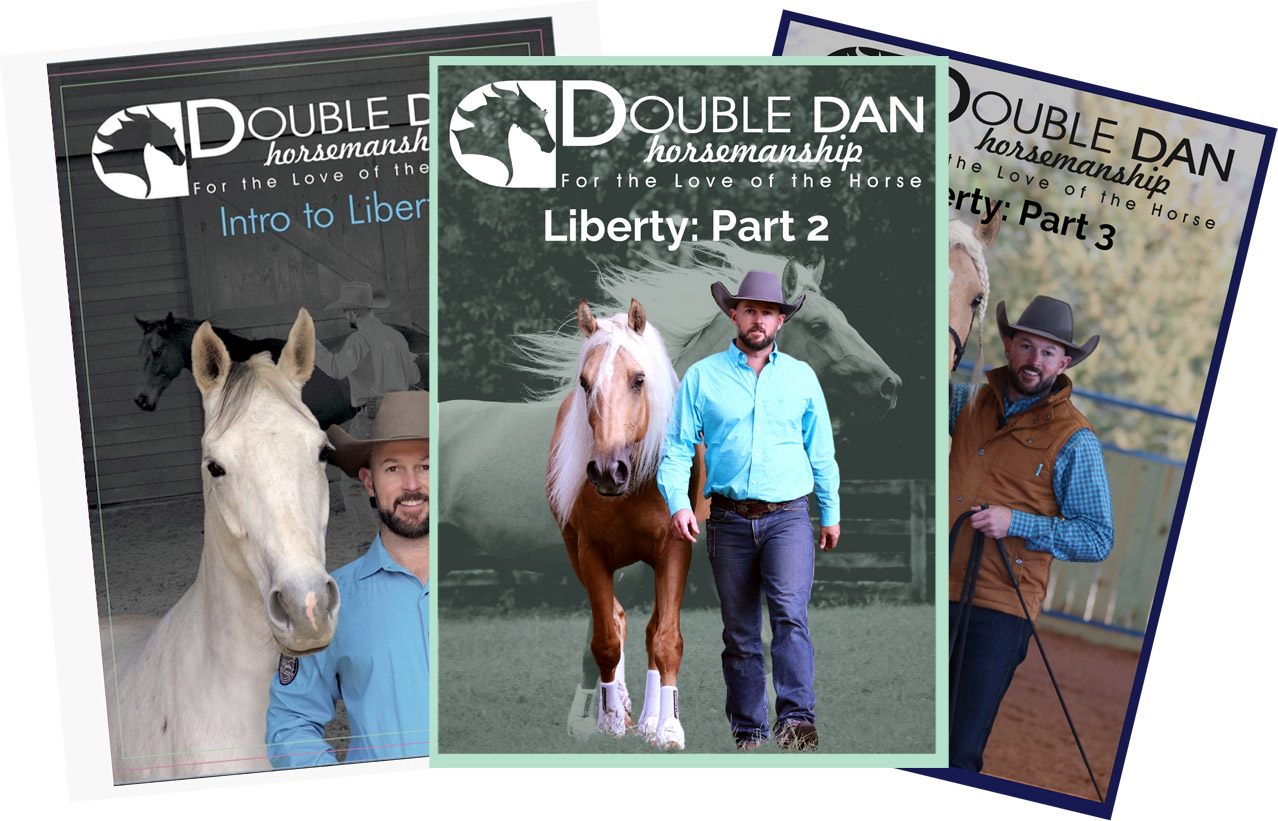 Liberty DVD Set
The Ultimate Liberty DVD Series!
Our Liberty DVD Set includes:
Intro to Liberty
Liberty Part 2
Liberty Part 3
Do you want to learn how to work your horse at Liberty but aren't sure where to start? Are you excited to unlock your horse's Liberty potential but not sure how? If so, this Online DVD is for you.
The Introduction to Liberty Online DVD is all you need to learn how to take your horse from being on a halter to working at Liberty. In it, Dan James of Double Dan Horsemanship shares the 5 basic exercises to do with your horse on the ground using a halter and lead rope that will prepare them for Liberty work. he further demonstrates step by step how to progress through the exercises to working your horse at Liberty.
In the Introduction to Liberty Online DVD Dan uses different horses at various stages in their Liberty training so you can see first hand what to expect. The exercises shared in this DVD are crucial to building the right foundation and teaching your horse to successfully work at Liberty.
In Liberty: Part 2, Dan James shows you step by step how to control the size and speed of your horse's circles at liberty and how to correctly teach your horse to change directions smoothly and consistently. Dan demonstrates the exercises with horses at different stages of their liberty training to show you how horses progress through them and to prepare you for what to expect.
In Liberty: Part 3, Dan James shows you how to develop speed control, how to teach the stop cue, and how to train your horse to back straight – all at liberty. You will have a front row seat as Dan demonstrates how these cues progress and you'll learn how to best set yourself and your horse up for success.